Posts for: April, 2015
By Moon Family & Cosmetic Dental
April 24, 2015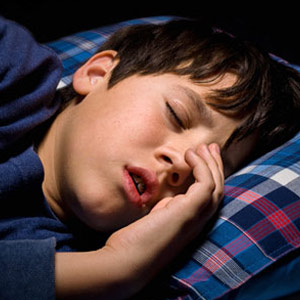 We all know how much better we feel after a good night's sleep: refreshed, energized and ready to handle — even excel at — our day-to-day responsibilities. Yet millions of people, young and old, are robbed of a good night's rest by sleep-related breathing disorders such as sleep apnea, in which the soft tissues in the back of the throat block the airway during sleep. This temporarily disrupts airflow, causing numerous "micro-arousals" (sleep interruptions) that we may not even be aware of. A lack of sleep can make us drowsy, irritable and unfocused. In children, these typical symptoms of sleep apnea can lead to mistaken diagnoses of Attention Deficit Hyperactivity Disorder (ADHD).
The relationship between sleep apnea and behavioral problems has been highlighted in several recent scientific journal articles, including a major study published several years ago in Pediatrics, the official journal of the American Academy of Pediatrics. The lead author, Dr. Karen Bonuck, said at the time: "We found that children with sleep-disordered breathing were from 40 to 100 percent more likely to develop neurobehavioral problems by age 7, compared with children without breathing problems. The biggest increase was in hyperactivity, but we saw significant increases across [other] behavioral measures." Therefore, an accurate diagnosis of a child's behavioral problems — leading to the right treatment — is crucial. While sleep apnea must be diagnosed by a physician, treatment for the condition is often provided by a dentist.
What can be done for children suffering from sleep apnea? The most common treatment is surgical removal of the tonsils or adenoids. This treatment can sometimes be performed by an oral and maxillofacial surgeon, a dentist who has received several years of post-graduate surgical training. There are several other procedures oral surgeons can perform to open the airway, depending on what anatomical structures are blocking it.
Sometimes a child with sleep apnea can benefit from a procedure to expand the palate (roof of the mouth) to enlarge the airway. This is not a surgical treatment but rather an orthodontic one. An orthodontist (a dentist who specializes in moving teeth) will fit the child with a palatal expander, a butterfly-shaped device that gradually separates the two bones that form the upper jaw and roof of the mouth. This is often done to prevent crowding of teeth and other bite problems, but has been shown in some cases to improve airflow.
There is another dental approach used to treat adults and older children, whose jaw growth is complete. It's called oral appliance therapy, and it involves wearing a custom-made device during sleep that resembles a sports mouthguard or orthodontic retainer. An oral appliance can maintain an opened, unobstructed, upper airway during sleep in various ways, including: repositioning the lower jaw, tongue, soft palate and uvula; stabilizing the lower jaw and tongue; increasing the muscle tone of the tongue.
If your child has been diagnosed with sleep apnea, we can help you find the best treatment approach. For more information, please contact us or schedule an appointment for a consultation. You can also learn more by reading the Dear Doctor magazine articles "Sleep Disorders & Dentistry" and "Snoring & Sleep Apnea."
By Moon Family & Cosmetic Dental
April 09, 2015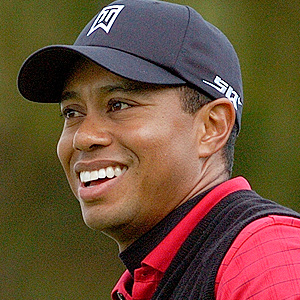 Let's say you're traveling to Italy to surprise your girlfriend, who is competing in an alpine ski race… and when you lower the scarf that's covering your face, you reveal to the assembled paparazzi that one of your front teeth is missing. What will you do about this dental dilemma?
Sound far-fetched? It recently happened to one of the most recognized figures in sports — Tiger Woods. There's still some uncertainty about exactly how this tooth was taken out: Was it a collision with a cameraman, as Woods' agent reported… or did Woods already have some problems with the tooth, as others have speculated? We still don't know for sure, but the big question is: What happens next?
Fortunately, contemporary dentistry offers several good solutions for the problem of missing teeth. Which one is best? It depends on each individual's particular situation.
Let's say that the visible part of the tooth (the crown) has been damaged by a dental trauma (such as a collision or a blow to the face), but the tooth still has healthy roots. In this case, it's often possible to keep the roots and replace the tooth above the gum line with a crown restoration (also called a cap). Crowns are generally made to order in a dental lab, and are placed on a prepared tooth in a procedure that requires two office visits: one to prepare the tooth for restoration and to make a model of the mouth and the second to place the custom-manufactured crown and complete the restoration. However, in some cases, crowns can be made on special machinery right in the dental office, and placed during the same visit.
But what happens if the root isn't viable — for example, if the tooth is deeply fractured, or completely knocked out and unable to be successfully re-implanted?
In that case, a dental implant is probably the best option for tooth replacement. An implant consists of a screw-like post of titanium metal that is inserted into the jawbone during a minor surgical procedure. Titanium has a unique property: It can fuse with living bone tissue, allowing it to act as a secure anchor for the replacement tooth system. The crown of the implant is similar to the one mentioned above, except that it's made to attach to the titanium implant instead of the natural tooth.
Dental implants look, function and "feel" just like natural teeth — and with proper care, they can last a lifetime. Although they may be initially expensive, their quality and longevity makes them a good value over the long term. A less-costly alternative is traditional bridgework — but this method requires some dental work on the adjacent, healthy teeth; plus, it isn't expected to last as long as an implant, and it may make the teeth more prone to problems down the road.
What will the acclaimed golfer do? No doubt Tiger's dentist will help him make the right tooth-replacement decision.
If you have a gap in your grin — whatever the cause — contact us or schedule an appointment for a consultation, and find out which tooth-replacement system is right for you. You can learn more in the Dear Doctor magazine articles "Dental Implant Surgery" and "Crowns & Bridgework."