Posts for: February, 2016
By Moon Family & Cosmetic Dental
February 21, 2016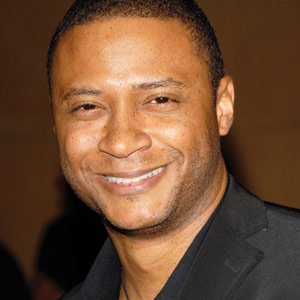 Can you have healthy teeth and still have gum disease? Absolutely! And if you don't believe us, just ask actor David Ramsey. The cast member of TV hits such as Dexter and Arrow said in a recent interview that up to the present day, he has never had a single cavity. Yet at a routine dental visit during his college years, Ramsey's dentist pointed out how easily his gums bled during the exam. This was an early sign of periodontal (gum) disease, the dentist told him.
"I learned that just because you don't have cavities, doesn't mean you don't have periodontal disease," Ramsey said.
Apparently, Ramsey had always been very conscientious about brushing his teeth but he never flossed them.
"This isn't just some strange phenomenon that exists just in my house — a lot of people who brush don't really floss," he noted.
Unfortunately, that's true — and we'd certainly like to change it. So why is flossing so important?
Oral diseases such as tooth decay and periodontal disease often start when dental plaque, a bacteria-laden film that collects on teeth, is allowed to build up. These sticky deposits can harden into a substance called tartar or calculus, which is irritating to the gums and must be removed during a professional teeth cleaning.
Brushing teeth is one way to remove soft plaque, but it is not effective at reaching bacteria or food debris between teeth. That's where flossing comes in. Floss can fit into spaces that your toothbrush never reaches. In fact, if you don't floss, you're leaving about a third to half of your tooth surfaces unclean — and, as David Ramsey found out, that's a path to periodontal disease.
Since then, however, Ramsey has become a meticulous flosser, and he proudly notes that the long-ago dental appointment "was the last we heard of any type of gum disease."
Let that be the same for you! Just remember to brush and floss, eat a good diet low in sugar, and come in to the dental office for regular professional cleanings.
If you would like more information on flossing or periodontal disease, please contact us today to schedule an appointment for a consultation. You can also learn more by reading the Dear Doctor magazine article "Understanding Gum (Periodontal) Disease."
By Moon Family & Cosmetic Dental
February 06, 2016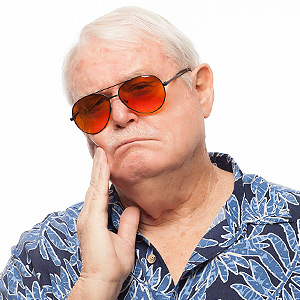 Vacationing abroad can be the trip of a lifetime — or a nightmare if you have a medical or dental emergency while traveling. Dental care in many locations around the world can be limited, expensive or even dangerous.
Here are 3 important things you should to do to prepare for a possible dental emergency during that dream vacation in a foreign country.
Have a complete checkup, cleaning and necessary dental work before you leave. Whoever said, "An ounce of prevention is worth a pound of cure," must have been a traveler. Better to take care of problems beforehand than have them erupt into an emergency far from home. Be sure especially to have decayed or cracked teeth repaired, as well as any planned dental work like root canal treatments before you go. This is especially important if you're flying — high altitudes can increase pressure and pain for many dental problems.
Research your destination's available dental and medical care ahead of time. Standards and practices in other countries can differ from those in the United States, sometimes drastically. Knowing what's available and what's expected in terms of service and price will help immensely if you do encounter a health emergency while traveling. A good starting place is A Traveler's Guide to Safe Dental Care, available at www.osap.org.
Know who to contact if you have a dental emergency. While it may be frightening having a dental issue in a strange place, you're not alone — there are most likely a number of fellow Americans in your location who can help. Have contact information ready for people you know or military personnel living in your locale, as well as contacts to the American Embassy in that country. And if you're staying in a hotel, be sure to make friends with the local concierge!
It's always unsettling to have a dental emergency, but especially so when you're far from home. Doing a little preparation for the possibility will help lessen the stress if it happens and get you the help you need.
If you would like more information on preparing for dental emergencies while traveling, please contact us or schedule an appointment for a consultation. You can also learn more about this topic by reading the Dear Doctor magazine article "Traveling Abroad? Tips for Dealing with Dental Emergencies."