Posts for tag: root canal
By Moon Family & Cosmetic Dental
May 11, 2015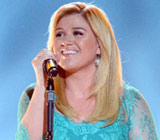 Now that celebrities can communicate directly with their fans through social media, we've started to see dispatches from some surprising locations — the dental chair, for example! Take singer Kelly Clarkson, who was the first winner of American Idol, and perhaps one of the first to seek moral support via social media before having an emergency root canal procedure.
"Emergency root canal — I've had better days," Kelly posted on her Facebook page, along with a photo of herself looking… well, pretty nervous. But is a root canal procedure really something to be scared about? It's time to clear up some misconceptions about this very common dental procedure.
First of all, root canal treatment is done to save a tooth that might otherwise be lost to an infection deep inside it. So while it's often looked upon with apprehension, it's a very positive step to take if you want to keep your teeth as long as possible. Secondly, tooth infections can be painful — but it's the root canal procedure that stops the pain. What, actually, is done during this tooth-saving treatment?
First, a local anesthetic is administered to keep you from feeling any pain. Then, a small opening is made through the chewing surface of the infected tooth, giving access to the central space inside, which is called the "pulp chamber." A set of tiny instruments is used to remove the diseased pulp (nerve) tissue in the chamber, and to clean out the root canals: branching tunnel-like spaces that run from the pulp chamber through the root (or roots) of the tooth. The cleared canals are then filled and sealed.
At a later appointment, we will give you a more permanent filling or, more likely, a crown, to restore your tooth's full function and protect it from further injury. A tooth that has had a root canal followed by a proper restoration can last as long as any other natural tooth — a very long time indeed.
If you have any questions about root canal treatment, please contact us or schedule an appointment for a consultation. You can learn more by reading the Dear Doctor magazine article "A Step by Step Guide to Root Canal Treatment."
By Moon Family & Cosmetic Dental
August 15, 2014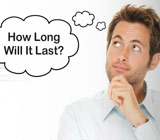 Tooth preservation is the ultimate aim of a root canal treatment. But how long should you expect a treated tooth to last? The answer will depend on a few different variables.
A root canal treatment is necessary when a tooth's pulp — the inner tissue made of nerves, blood vessels and connective tissues — becomes infected with disease. As the pulp dies, the infection spreads into the adjacent bone; this can eventually lead to loss of the tooth.
To stop this process, we enter the tooth and remove all of the pulp, disinfect the pulp chamber and the root canals, and then fill the chamber and canals. Depending on the type of tooth and level of decay, we seal the tooth with a filling or install a crown to prevent re-infection. it's then quite possible for a treated tooth to survive for years, decades, or even a lifetime.
There are a number of factors, though, that may affect its actual longevity. A primary one depends on how early in the disease you receive the root canal treatment. Tooth survival rates are much better if the infection hasn't spread into the bone. The earlier you're treated, the better the possible outcome.
Tooth survival also depends on how well and thorough the root canal is performed. It's imperative to remove diseased tissue and disinfect the interior spaces, followed by filling and sealing. In a related matter, not all teeth are equal in form or function. Front teeth, used primarily for cutting and incurring less chewing force, typically have a single root and are much easier to treat than back teeth. Back teeth, by contrast, have multiple roots and so more root canals to access and treat. A front tooth may not require a crown, but a back tooth invariably will.
These factors, as well as aging (older teeth tend to be more brittle and more susceptible to fracture), all play a role in determining the treated tooth's survival. But in spite of any negative factors, a root canal treatment is usually the best option for a diseased or damaged tooth. Although there are a number of good options for replacing a lost tooth, you're usually better in the long run if we can preserve your natural tooth for as long as possible.
If you would like more information on root canal treatments, please contact us or schedule an appointment for a consultation. You can also learn more about this topic by reading the Dear Doctor magazine article "Root Canal Treatment: How Long Will it Last?"